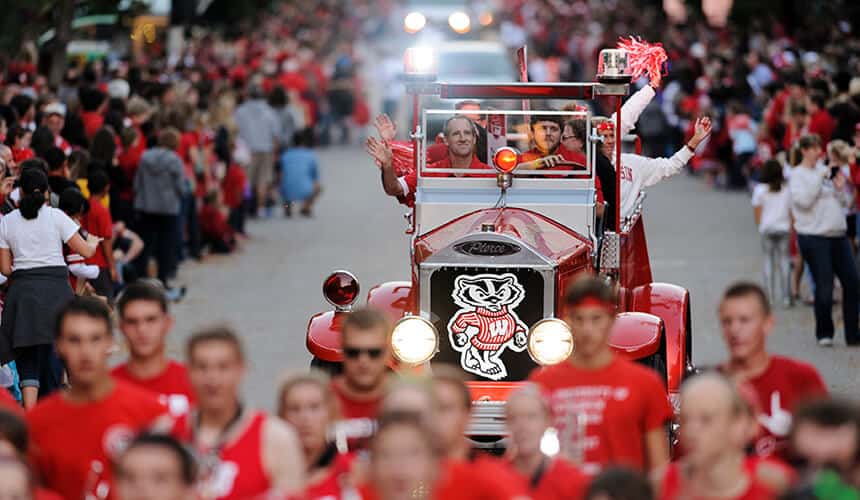 A 1932 American LaFrance fire engine painted Badger red with UW symbols, the Bucky Wagon has been part of the campus scene since 1971, when Jay '49, MBA'50 and Norma Shotwell '48 Normington donated it to the Wisconsin Alumni Association. There had been two previous Bucky Wagons: the first an ancient Ford with wooden sides (used primarily to haul the rowing team to the lake), and the second an aging fire truck. The current model fell on hard times in the 21st century. In 2001, the Department of Athletics determined it was unsafe to allow the Bucky Wagon onto the field at Camp Randall, and in 2009, its transmission cracked.
In 2011, students from the UW College of Engineering gave the Bucky Wagon an electric motor, turning the little red truck green. And in 2017 it made a triumphant return to the field.

The art for the Badger Pride Wall was created for WAA by Madison illustrator Nate Koehler.