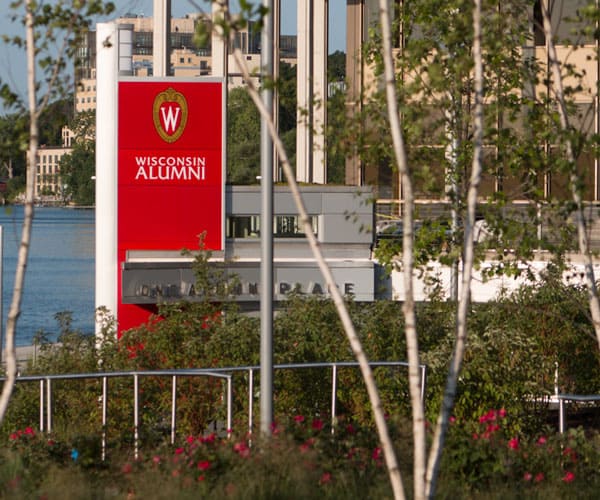 Friday, Nov 17 2017 | 1:30PM - 2:30PM
Lecture: Global Impact – Alumni in Action
Cost: Free
Offered by: Wisconsin Alumni Association
Join us for a special International Education Week Global Hot Spots program featuring Team Rubicon Cofounder Jake Wood '05 at One Alumni Place.
Team Rubicon is a nonprofit organization that uses the skills of military veterans to deploy disaster-response teams. Under Wood's leadership, Team Rubicon has responded to more than 200 disasters since the 2010 Haitian earthquake and grown from eight to 50,000 members. Wood is a leading veterans' advocate who has briefed President Obama on veterans' issues, met with former Presidents Bush and Clinton on disaster response, and testified before the U.S. Senate. As a sergeant in the United States Marine Corps, Wood deployed to Iraq and Afghanistan as a scout sniper and earned the Navy-Marine Commendation Medal. He has also received numerous other honors, including the Chronicle of Philanthropy's 40 Under Forty designation, the L.A. Chamber of Commerce's Visionary Leader Award, Goldman Sachs's 100 Most Intriguing Entrepreneurs award, GQ Magazine's 2011 Better Men, Better World Gentleman of the Year designation, the Wisconsin Alumni Association's Forward under 40 Award, the Grinnell Prize for social change, the Heinz Foundation's Heinz Award, and a 2012 CNN Hero designation. Wood was also selected as a Millennium Fellow by the Atlantic Council. He played football for the Badgers on a full athletic scholarship and was twice selected to the Academic All–Big Ten football team.
Public parking is available in Lot 46 at 301 N. Lake Street, Lot 6 at 600 N. Park Street, and the Lake Street ramp at 415 N. Lake Street.
Find complete information about the Global Hot Spots series.
Don't miss this opportunity to learn from one of the UW's top experts!